Mowi Salmon Wagon makes donation to Scottish charities as attendance at 2020 events is cancelled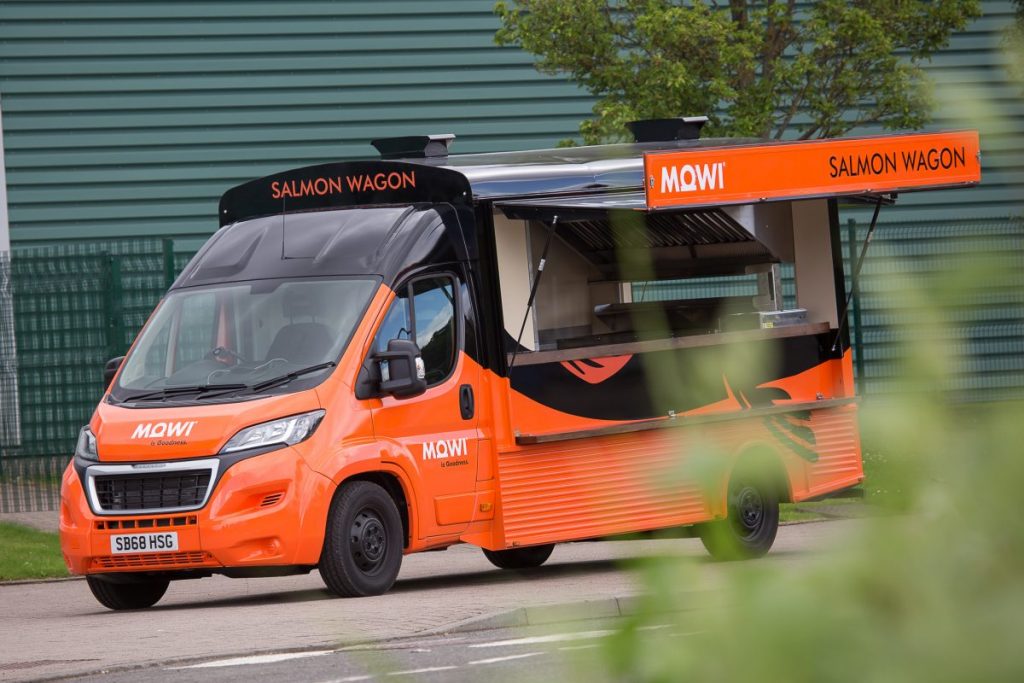 Mowi Scotland have taken the difficult decision to cancel the attendance of the Mowi Salmon Wagon at events this year due to the ongoing COVID-19 situation. 
The Salmon Wagon team has made contact with selected applicants to make a donation to their chosen charity in lieu of attendance at fundraising events. 
Receiving charities and community groups include Carradale Primary School, RNLI, Glenfinnan Community Facilities SCIO, Lucky2BHere, Mallaig Pool & Leisure, and Rosyth Community Projects Limited. 
Launched in 2019, the Salmon Wagon helps to raise money for charities and communities across Scotland, by attending events and cooking up delicious fresh salmon fillets on a bun or noodle salad, with 100% of proceeds from the sale of food benefitting local causes.
A selection committee met in early March after the application process closed to choose the successful events and causes to benefit from the Mowi Salmon Wagon initiative this summer, but it was decided the wagon would no longer be able to attend these events due to the current Government restrictions and uncertainty surrounding COVID-19.
Ian Roberts, Director of Communications and Business Development at Mowi Scotland, explained:
"We are extremely disappointed to have to make this decision, but the safety of our team and our communities are, as always, our primary focus. After monitoring the situation closely over the last few weeks, and having been informed that a number of the events we were due to attend were already cancelled, we made the difficult decision to contact our applicants.

"With nearly all businesses feeling the effects of these unprecedented times, our charities are also really struggling due to event cancellations, so our donation in lieu of attendance has been very gratefully received and we are delighted to be able to support these worthy causes in some way. We will also try wherever possible to support the same events in 2021."
Ian added that the team were open to the idea of reviewing the situation later in the year if things do change. He said, "We would love to see the wagon out on the road at some point later in the year. If the situation does change as 2020 progresses, we will reconsider attending events later in the year, so we would encourage everyone to keep an eye out for updates on our website." 
Find out more about the Mowi Salmon Wagon and sign up to receive all the latest news at www.mowisalmonwagon.co.uk