Exceptional product quality meets COVID-19 and Brexit challenges head on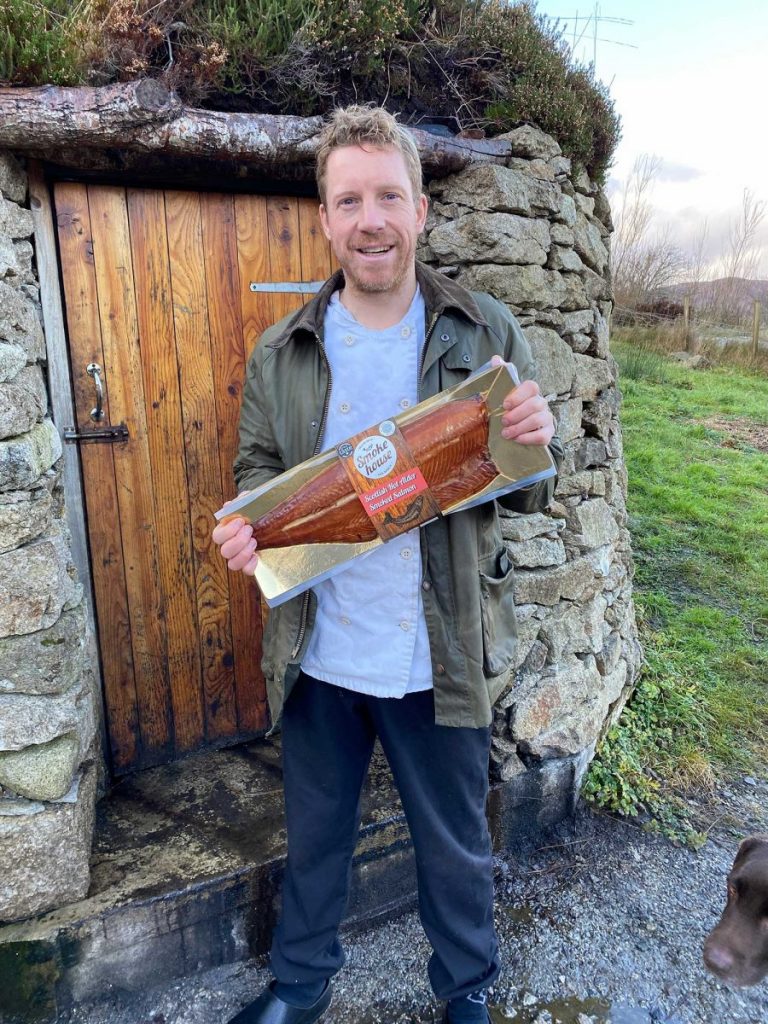 Despite uncertainties and export delays related to Covid-19 and Brexit, top French smokehouses are specifically targeting Mowi Scotland fish because of its exceptional colour and flesh quality.
Mowi Scotland's exceptionally high percentage of superior grade salmon continues into 2021, following a year of consistent, top-quality salmon from our farms here in the Scottish Highlands andIslands.
A "superior" grade of salmon has accounted for more than 96% of the harvest this past month (January 2021), mirroring similar results throughout 2020. Strong growth performance at sea last year has resulted in the average harvest weight now exceeding six kilograms.
The salmon not only looks good, it is good, which can be directly attributed to the Mowi custom diet. Mowi's enriched salmon feed, milled on the Isle of Skye for Sainsbury's and Label Rouge, is providing top results for colour and Omega 3. Colour scores –a sector standard to gauge carotenoid-based pigmentation – consistently rate Mowi's salmon above Roche Score 27, giving it a deeper red colour and an increased level of antioxidants. Added selenium and vitamin D are known to aid in cognitive function and immune system health respectively, and healthy Omega 3 content (DHA/EPA) is 30% above standard salmon.
This is a great example of achieving consistent quality results from feed to fork as Dougie Hunter, Technical Director, explains:
"What we are experiencing at the moment is the result of everyone along the value-chain at Mowi Scotland and we are realising the benefits of being a fully integrated business. From the composition of our feed, to the efforts of all our farm teams to care for our fish, and finally our processing teams to ensure the quality and freshness of our salmon. It is rewarding to see such consistent quality and to receive such positive feedback from our customers."
One happy customer is John Corfield, founder of the Isle of Skye Smokehouse, who has recently started to use Mowi salmon to expand his range and trial cold smoked salmon in addition to his popular hot smoked salmon. John said:
"As a small growing artisanal smokehouse business, the quality of the raw ingredient has been one of the key components to creating a multi-award winning product. Mowi's Atlantic salmon has been exceptional, and some fish this past autumn exceeded my high expectations.
The salmon quality is consistent from farm to farm, however, I was particularly impressed by the recent harvest from Marulaig Bay. I would describe them as flawless!"
Despite the challenges the industry is currently facing in terms of exporting Scottish salmon due to Brexit, coupled with the fact that the food service industry remains closed throughout the UK and mainland Europe, customer demand for Scottish salmon and Mowi Scotland quality remains very strong.