First farmed wrasse from Anglesey Hatchery introduced to our farms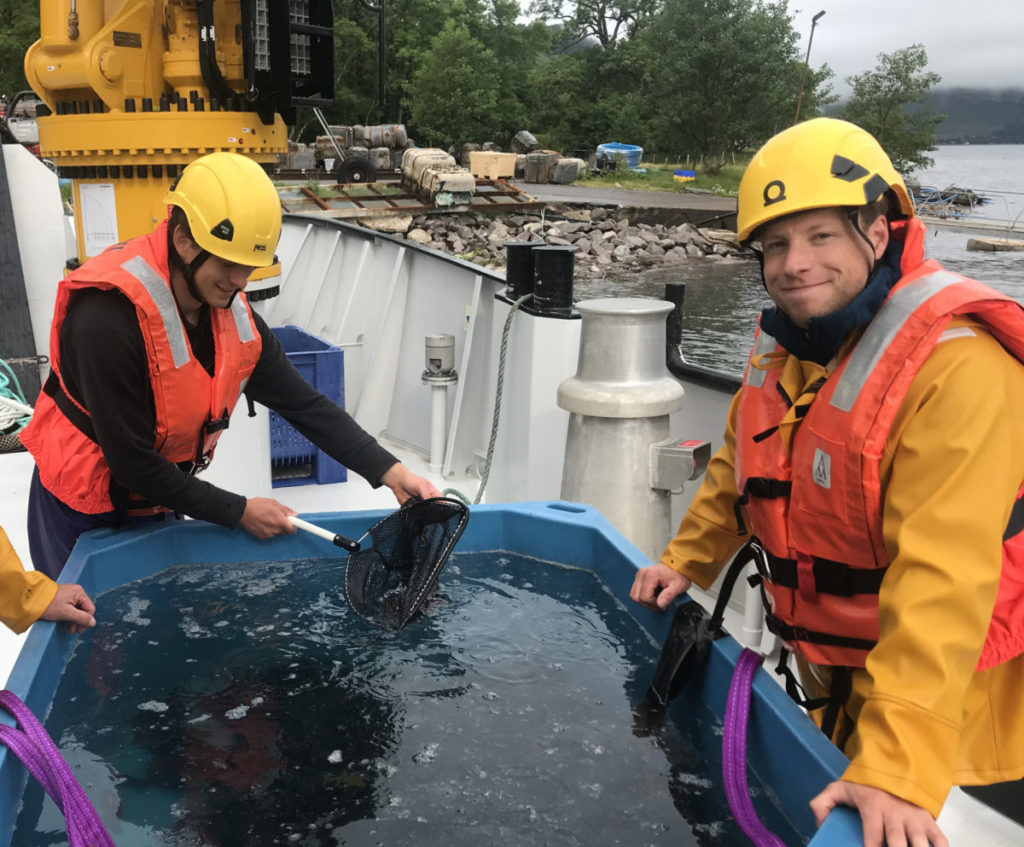 A significant milestone was reached in August when ballan wrasse, reared by our colleagues at our Anglesey Hatchery in Wales were successfully delivered to our seawater farms.
Around 40,000 wrasse have so far been introduced to pens at Loch Duich, Invasion Bay, Camus Glas and Loch Leven with more to follow.
Speaking about the development, Dougie Hunter, Technical Director and Managing Director of Ocean Matters, said: "This is a significant step towards our aim of reducing the need to use wild caught wrasse as cleaner fish in our farms. We are the first aquaculture company in Scotland to rear our own wrasse for use at our sites.
"The team at Anglesey has worked extremely hard to successfully rear the wrasse and have them ready to deploy at this stage so I would like to thank them all for achieving this. Feedback from our farms who have received the wrasse has been overwhelmingly positive so far."
The ballan wrasse, which take around 17 months to rear compared to eight months for lumpfish, will also be introduced to other farms over the next few weeks. By next year, it is hoped that our farms will be fully supplied with wrasse from the hatchery meaning we can progress with our plan to be self-sufficient for farmed supply of both cleanerfish species across our sea farms.