MOWI salmon: Coming to a screen near you!
National TV advertising, partnership with Kimberley Wilson and innovative new packaging – the consumer marketing campaign for the MOWI brand range is ramping up.
Today sees the launch of our branded national TV advertising campaign. With spots across many satellite channels as well as ITV and Channel 4, it is anticipated that over 65% of adults in the UK will see a MOWI advert over the next few weeks.
The TV campaign will also be supported with a refreshed digital advertising campaign launching on Instagram, Facebook and for the first time, Pinterest. The aim is to drive over 9,000 clicks a week to www.sainsburys.co.uk.
Speaking about the investment, James Cowan (Head of Sales), said "Our commitment to growing the salmon category continues as we inspire consumers to eat salmon and recognise the quality and freshness of MOWI. Many thanks to all our colleagues who deliver consistently high-quality product in these challenging times. We have learnt that over half of MOWI sales have been incremental to our partner Sainsbury's and we continue to provide bespoke support to them during the TV campaign."
Ready, steady bake!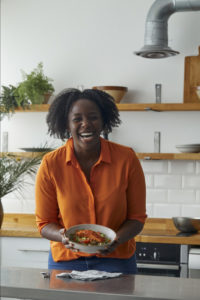 Former Great British Bake Off finalist Kimberley Wilson has also partnered with MOWI, creating delicious, nutritious recipes as part of the ongoing Good Mood Food campaign.
Kimberley, an award-winning food producer with a degree in nutrition and a chartered psychologist, has developed a range of recipes, designed to boost your mood, using MOWI salmon. She is therefore a natural fit for the MOWI brand.
Speaking about the Good Mood Food campaign, Jo Nola, Marketing Manager, said: "We are delighted to be working with Kimberley who has established herself as an authority on the link between our diet and our mental health. Her range of recipes using MOWI salmon are inspiring and there is something for everyone. We are confident that it will result in more people choosing salmon for their meals. Rich in omega-3, an essential fatty acid which the body cannot produce by itself, salmon is also a great source of Vitamin B12 and Vitamin D, all known to be good for mood – that's a compelling message that Kimberley is perfectly placed to deliver."
Check out www.mowisalmon.co.uk for new recipes.
Innovative packaging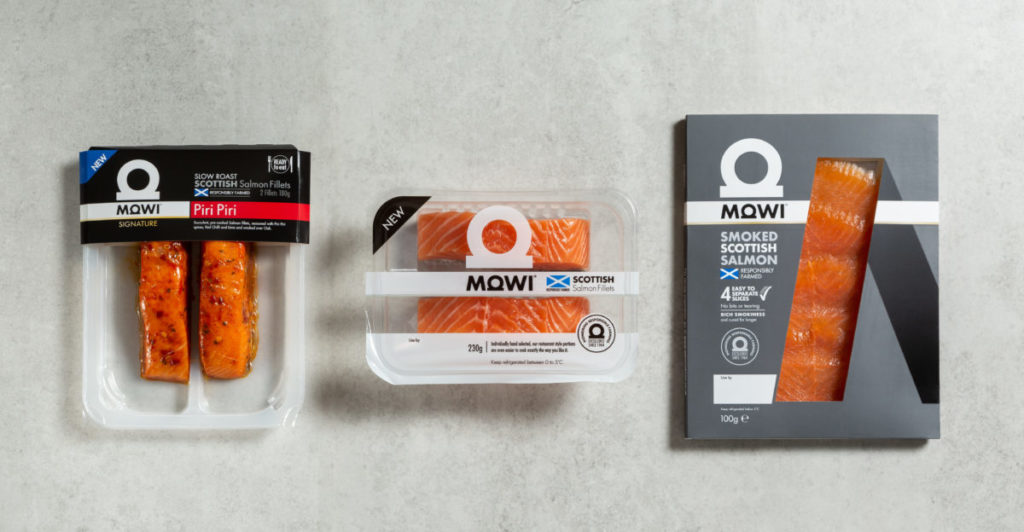 Based on consumer feedback, we have also changed our packaging. Adding to the already innovative 'stair tray' design which guarantees easy to separate slices on our smoked salmon, all our packaging now features a 'see through' card sleeve – a first for the industry. It makes our delicious salmon even more prominent and will likely have mouths watering in the supermarket!