Dock Improvements at Bull Harbour Benefit Everyone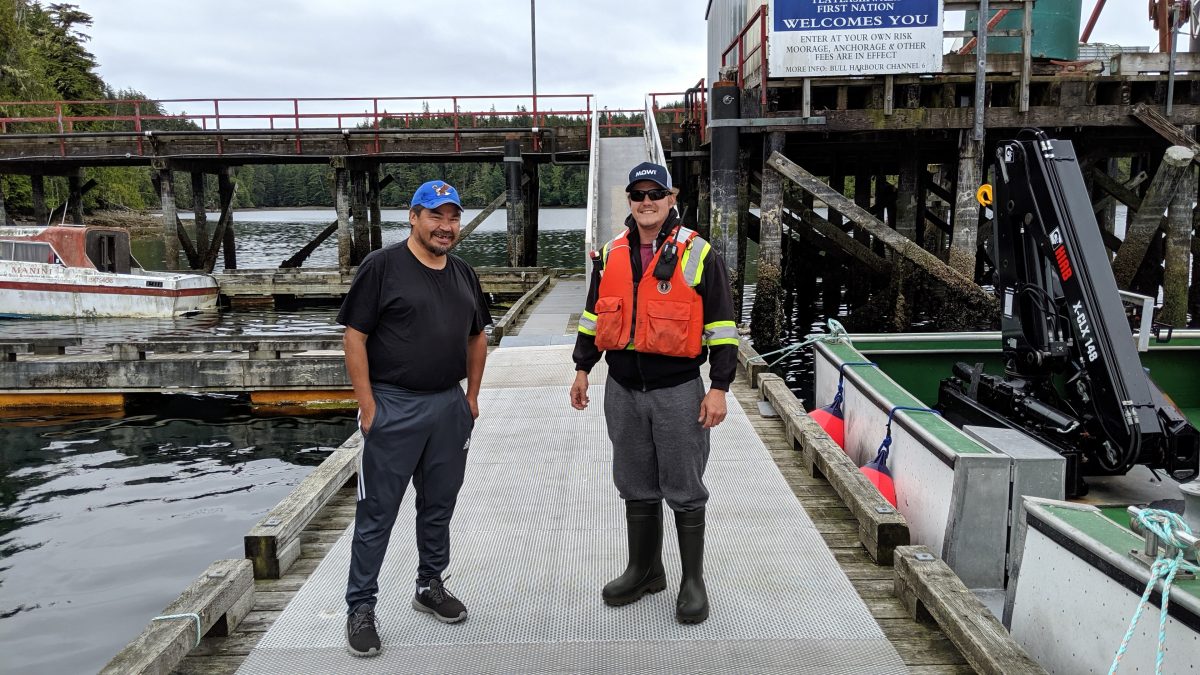 When a call went out for help to repair the Bull Harbour dock on Hope Island earlier this year, Mowi answered.
It took three days to upgrade the dock this summer, resulting in a strong, safe facility that is utilized by sport and commercial fishermen, particularly in the summer, and by Mowi employees.
Brett Stricker, the local site manager, notes that James Rogers led the project.
"Last winter, Chris Bobb and James went to Hope Island to go over the scope of the project with the contractor from Tuff Marine, Joe McAllister.
"At that time, the dock was not safe, was very slippery, and included compromised flotations and broken tie-up points. We had to wait for summer to ensure good weather before the project could commence."
Hope Island is located in prime fishing country and during the summer months many sport and commercial fishermen utilize this dock to get out of bad weather and moor their boats safely in the protected bay.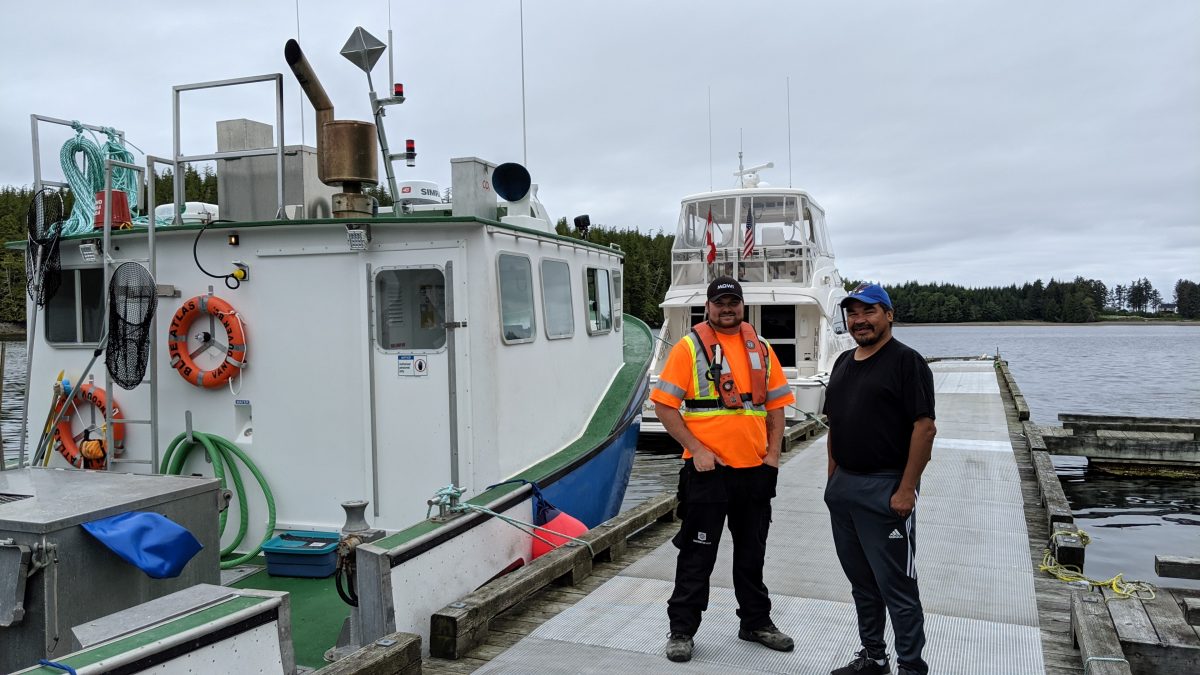 "During the winter months, the weather is terrible and often unpredictable, and there are often times when the crew boat can't get out to Bull Harbour to pick up Mowi staff or the Hope Island caretakers for their crew changes, so flying is the only option to get crew in and off the island," Stricker says.
"Without the dock on Hope Island, the plane cannot dock safely, so it is crucial the dock is maintained for everyone's safety."
Stricker communicated with the Hope Island caretakers and produced timelines for the project, including coordinating gathering resources and preparing safety documents to ensure contractors were aware of all safety concerns, and ensured everything was documented.