New Workers Start at Boot Camp
For new trainees of Mowi Canada, it's off to "boot camp" in Shelter Pass – not just to learn about company procedures and their positions, but to be drilled on safety, since new and young workers are statistically at risk in B.C. In other words: do your job well, but do it safely.  
To that end, Mowi Canada's DATS program is a key aspect of training, as it contains everything an employee needs to know regarding their position and responsibilities, and keeps a running online checklist of their progress. Ray Anderosov is the Site Manager at Shelter Pass, and joined Mowi Canada three years ago after starting in the aquaculture industry in 2009.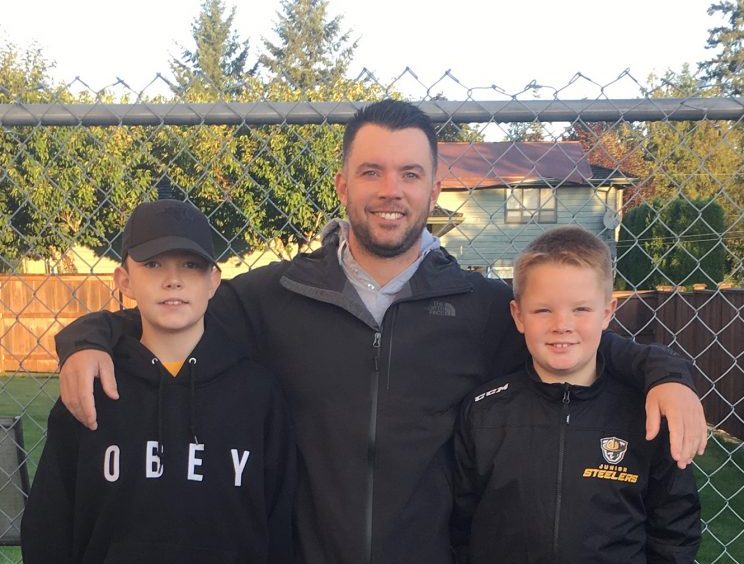 "I started to get involved in work safety in 2005, becoming a union safety rep for the TimberWest sawmill," he recalls. "That was my first eye opener on how dangerous some of the jobs we do every day truly are."  
Anderosov moved into the aquaculture industry after the sawmill closed, and has completed many different training programs and classes for safety supervision and training over the past 16 years. " 
We are able to mitigate risk of injury and help them start safely with the aid of our DATS program and eye checks," he says. "DATS prepares them for different tasks and the system is able to bring possible hazards forward before they even start the task.  
"Eye checks are used before any task is started, and this educates the trainees on hazards and the controls we have in place and how to manage them."  
Risk assessments are also conducted on new and large projects, and young and new workers are included in the process because it helps them understand how dangerous some of the jobs are. It also allows them to share their thoughts on the task, and they may even see a new hazard that may have been overlooked.  
"New and young workers always want to put their best foot forward and try to impress their new co-workers and supervisors," Anderosov notes. "While this shows great work ethic, it can also be dangerous because of their lack of experience. We want all our workers to be comfortable and confident – that can also cause workers to take on more than they can handle."  
Anderosov notes that site staff lead by example and take great pride in working together as a team.  
"No one can do all of this by themselves," he adds. "It's a team effort and I can't thank my team at Shelter Pass enough because we keep producing great workers who are ready to move to where they are needed, and know that they will continue on with the safety first mindset.  
Anderosov says Mowi Canada West wants staff to know that no job is worth completing if it can't be done safely.  
"We all have a life away from the work place and at Shelter Pass we want all our staff and trainees to go home to their families safely and enjoy their time off," he says. "The hardest part of the training is saying goodbye to the new people; however, it feels good when you know you've started them on the right and safe direction."