Macandales Helps Equip Mowi Canada West
Macandales has been serving North Island customers for over 40 years, and one of their largest is Mowi Canada.
Dale Dorward, the 'Dale' in Macandale (his father, Mac, is the 'Mac' that started the business in 1978), says Mowi Canada "Is our biggest customer, so we are tuned into what they're doing. We have very specific people in their company that we deal with here on the North Island, as their plant operation is here in Port Hardy, but we also sell products to their other locations like Klemtu."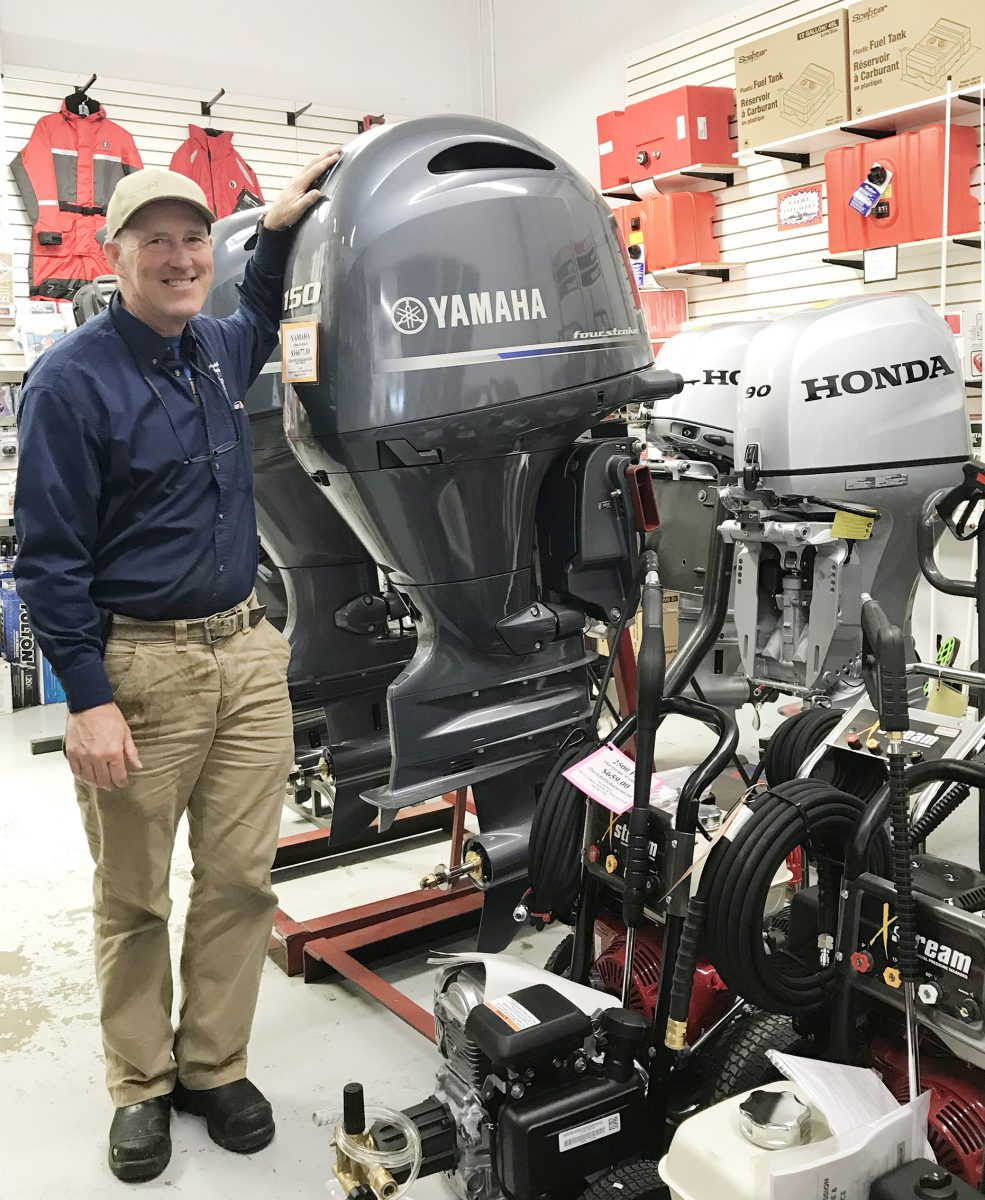 Dorward notes that Macandales has been involved in supplying the fish farming industry since it started on the North Island in Winter Harbour, and served Stolt Sea Farms and Marine Harvest, now Mowi Canada, over the years. 
"Marine equipment is the largest part of our business with Mowi, and we supply outboard engines, do boat rigging and engine and equipment repairs, plus we sell a lot of smaller power equipment to them, like generators, pumps, pressure washers." 
"We've had a super relationship with them for as long as I can remember." 
Macandales specializes in the sales and service of logging, marine, small engines, home and garden, and off-road recreation equipment and supplies. They also offer a large selection of workwear, safety gear, and casual clothing.  
The store at 8640 Wollason Street, just off Market Street, is Port Hardy's authorized sales and service centre for Stihl, Husqvarna, Honda, Yamaha Marine and BE Power Pressure Washer products. It also carries products from brands such as Carhartt, Helly Hansen, Viking, Viberg, Lil Workers, Pioneer, Canswe, Big K, Sevaen, Stanfield's, and Mustang.
The company's formal name is Macandale Rentals Ltd., and they have 14 staff to serve customers across the mid and north B.C. Coast, and communities of Port McNeill, Port Alice, Alert Bay, Bella Bella, Ocean Falls, Klemtu, Woss, Zeballos and Holberg. 
Macandales also provides the North Island with the largest selection of rental equipment ranging from construction equipment to home renovation tools to lawn and garden care machines.