Great BC ShakeOut Prepares Workers for Earthquakes
There might be a whole lot of shaking going on. 
If a massive earthquake hits the West Coast, Mowi Canada West is doing all it can to make sure its employees and the communities it serves are as ready as possible. That's why they encourage all staff to take part in the annual Great BC ShakeOut, a worldwide earthquake, tsunami and evacuation drill that took place at 10:17 a.m. on October 17.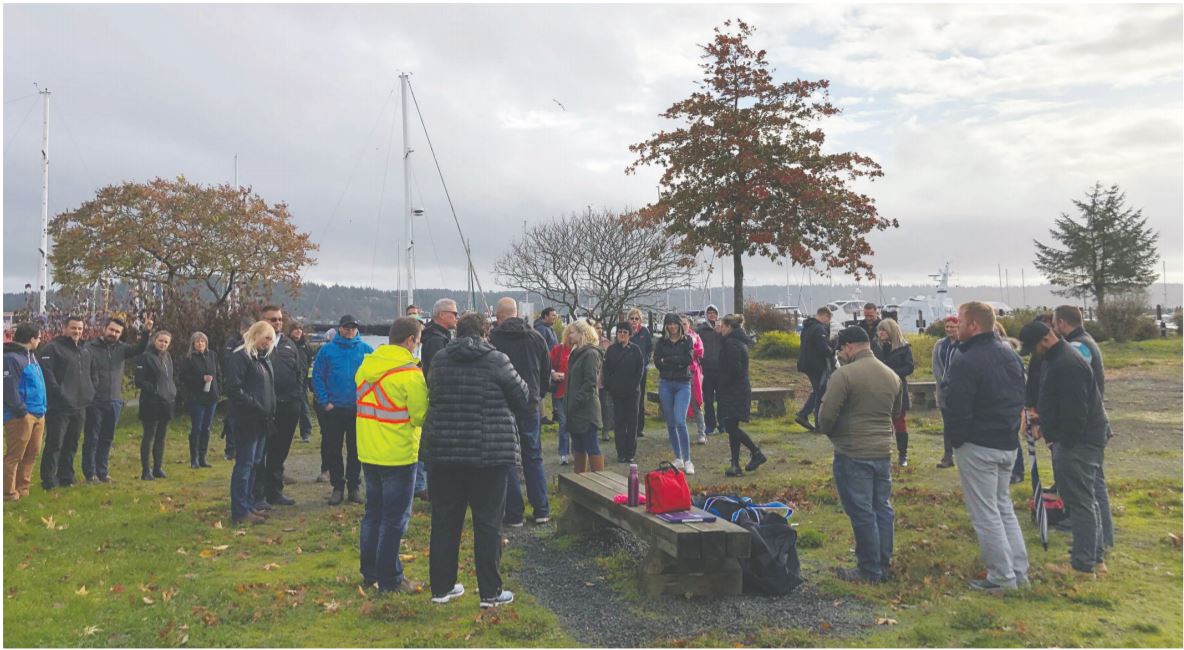 Dan Pattison, Health and Safety Advisor, has co-organized the event for Mowi Canada West for the past four years, and says "We encourage all staff to take part in this important event and provide resources for workers to educate themselves on new information, as well as analyze any drills we receive afterwards so we can search for opportunities to strengthen our preparation and response." 
Pattison says while each worksite may approach the event differently, in Campbell River they run information sessions prior to the event, provide re-stock equipment for personal emergency kits, and try to make it interesting by educating staff with new information.  
All workers that participate in the information sessions are entered to win a home disaster kit.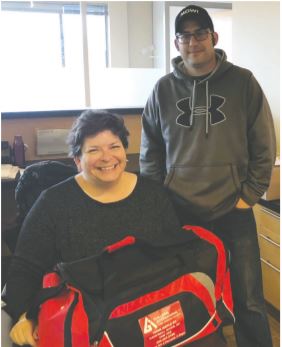 The Great BC ShakeOut is an annual opportunity to practice how to be safer during big earthquakes, and the first such drill, known as The Great Southern California ShakeOut, happened in 2008. It was the largest earthquake drill in U.S. history, and involved 5.3 million participants. The Earthquake Country Alliance organized the ShakeOut, which was picked up by communities along the  Cascadia subduction zone and has become a worldwide event. 
This year, a record breaking one million British Columbians registered and participated in the drill, Pattison notes. In the last year, BC has had 533 earthquakes, with the largest (6.5 on the Richter Scale) striking Tofino.  
"Every year in Mowi Canada West we performs the drill and add different elements that help staff prepare," Pattison says. "We've had guests hide out inside during the drill to help sharpen our accountability system, smoked out hallways to change the nature of our regular evacuation route, and even had workers pretend to be injured to put our first aiders to the test.  
This year included participation in a community downtown evacuation where staff walked to high ground where the city of Campbell River had an information booth. Pattison adds that more workers are willing to take part in the exercise, and it has become well accepted and routine practice. 
"It is this routine practice that will provide workers with skills they need to survive and stay safe in a major event and every year," he says. "We provide equipment, emergency plans and invest time for our workers to drill as part of the job, but what really makes me feel it is successful is when coworkers tell me that they have setup emergency kits at home or have defined their plan with their family." 
Pattison notes it can be difficult to educate people on emergency preparation as many convince themselves a major earthquake won't happen in their lifetime. 
"History suggests otherwise and events such as this serve as a strong reminder while offering skills and education that will keep people safer when a large earthquake or tsunami strikes our coast," he notes. "It's difficult to gauge how an individual will respond to a major disaster and only through repetitive training, can a person arm themselves with the skills and knowledge needed to be prepared."