Mowi Global Safety Gathering
In September, the Mowi Canada West Health and Safety department joined the Global HSE team for an annual safety gathering in Orsta Volda, Norway. The aim of the gathering was to share best practices (for current and future challenges), network together and continually improve safety in Mowi.  As part of the ONE Mowi initiative and in line with company values, there is a strong desire to keep Health & Safety professionals connected throughout the company and benefit from each others knowledge.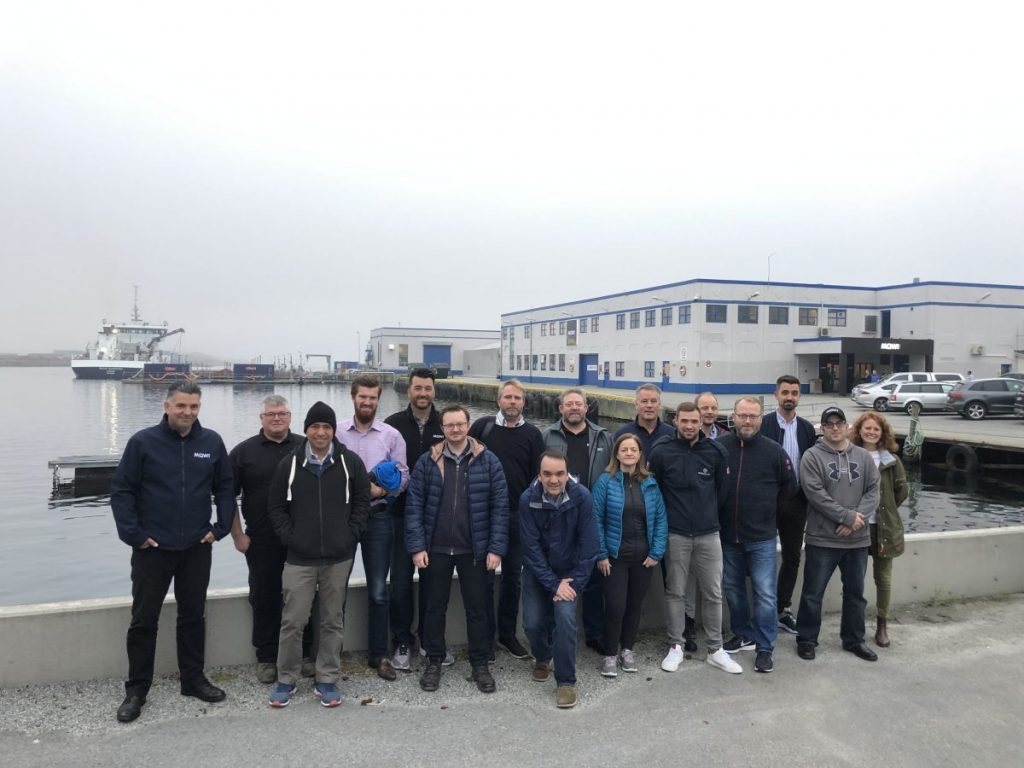 The travel plan included visits to Steinsvik hatchery, Sandvike sea site and Eggesbones processing plant. Each site provided and excellent platform to foster health and safety discussions regarding levels of success and challenges with safety and UIC reporting. What was really impressive was that there was no shortage of amazing automation observed during the tours to see what the future has in store.   
The 

Steinsvik

 

hatechery

 provided an excellent review and future improvements to consider when it comes to confined spaces, auger guarding, safe access to elevated equipment and Ozone 

exposure 

safety. 

 

Sandvika

 sea

 site 

supported excellent discussions 

points regarding

 practices to support safe access, vessel mooring, 

importance

 of housekeeping and 

much

 more. 

A N

et swapping barge 

was also present and

 very interesting to see. Eliminating crane and rigging

 activities

 for this task is supporting and removing 

many 

hazards.

 

Eggesbones

 presented their latest automation improvement underway- Automated Guided Vehicles (AGV's).

 Interestingly, 

the

 AGV's will manage the processing plants final product for organization and shipping. All AGVs are equipped and engineered with sensors and light curtains to avoid contact with other objects. Safety plan and procedures were still underway prior to start.

 

 
Following the site visits, Anne Lorgan Riise delivered an excellent presentation to the HSE group,  aimed at the future of farming automation and discussion exercises regarding future hazard and injury challenges that we may experience. In addition, we reviewed an excellent new BrainSafe e-learning course which is now on the Learning Academy.