Mowi Helps Build Habitat For Humanity
Habitat for Humanity and the Campbell River ReStore are having a positive reception in the community. 
This year, the volunteer organization won the Campbell River "Readers' Choice" Award for non-profit or service group, following up on 2018 when it received the Not-for-Profit of the Year and Social Enterprise Award at the Campbell River Chamber of Commerce Business Awards of Distinction. 
Their success is due, in no small part, to their team of dedicated volunteers and generous donors like Mowi Canada West, who donated gently used, like–new furniture and windows from a barge deconstruction to the ReStore which was purchased by customers from Campbell River and all over the North Island. This donation has raised nearly $15,000 so far for Habitat for Humanity.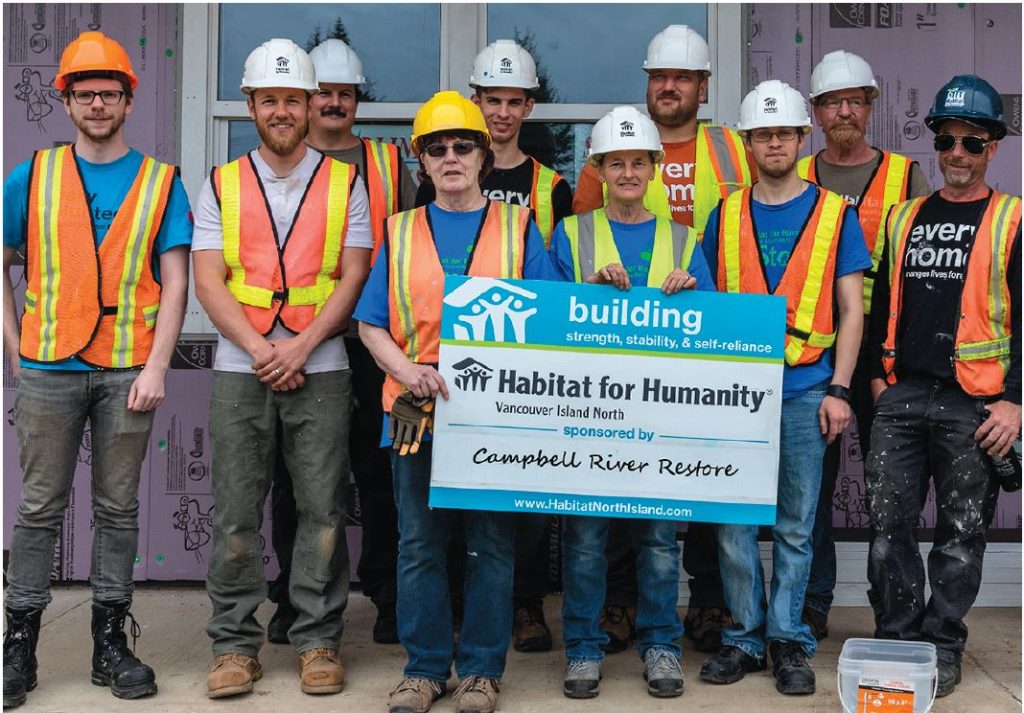 Alison Liebel, Community Engagement Officer for Habitat for Humanity Vancouver Island North, notes that since it was founded in 2004, they have built 16 homes in the Comox Valley and 12 in Campbell River, with plans to increase the number of homes to 22 and 17 by the end of 2020.  
"The benefits of a Habitat home reach far beyond the four walls these families help build. Through reduced reliance on social housing and food banks, better education and employment outcomes, and improved health, every Habitat home built helps create $175,000 worth of benefits for the local community," she says. "With the cost of housing increasing every year coupled with extremely low vacancy rates, offering affordable homeownership for hard-working local families creates stability, self-reliance and strength to not only the homeowner families, but to the community they contribute to." 
Liebel explains that for a family to qualify to purchase a Habitat home, a family must meet low-income levels as laid out in BC Housing Income Limits and have custody of at least one child, under the age of 18.  
"As part of their partnership, the family puts in 500 hours of volunteerism with Habitat," she adds. "All members of the family can pitch in with these hours, so we often see children of homeowner families baking goodies for the volunteers or handing out brochures at a community market.  
"It's a great way for the kids to actively contribute to their new home, helping to build a stronger future for the family." 
Sales through ReStore support the building of these homes, and is the social enterprise that funds the organization's operations and helps ensure financial resources are available to support construction projects.