Upper Island Counselling Available For Mowi Staff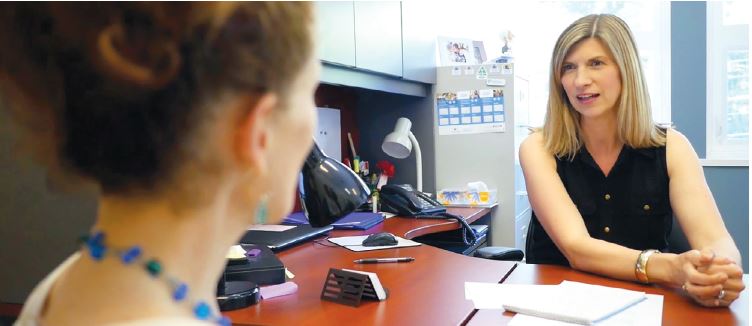 Health and wellness benefits and positive life changes witnessed amongst their clients is why Upper Island Counselling (UIC) does what it does.
Executive Director Kelsi Baine says "it motivates us to continue to work in this valuable helping role. We are so grateful for our member companies and our clients," adding that Mowi Canada West, and before that Marine Harvest Canada, has supported UIC for over two decades, since 1997.
UIC provides assessments, short term counselling, and follow-up services to employees, spouses, and dependents of member organizations. Counselling can include individual, couples, or small family groupings with eligible clients. Sessions can be held face to face, over the phone, or using Skype or Zoom.
They have four professionally registered counsellors, and over 85 member organizations from the Comox Valley to Port Hardy, and in 2019, held over 2,000 individual counselling sessions.
"In addition to our counselling services we also provide wellness workshops to our member organizations, and supportive response and debriefings following a work site critical incident," she notes.
Baine is a professional counsellor who has been counselling at the agency since 2007, becoming Executive Director in 2017.
"Our agency opened in 1987 following a unique, grassroots, non-profit EFAP model that was happening in the 1980's," she says. "Our location was spearheaded by local Campbell River business and union representatives in the forestry industry."
With some adaptations over time, the model utilized today still holds true to its origins.
"Our services and their outcomes are completely confidential," she says. "That being said, our clients fill out satisfaction surveys and rate our services with 95% or greater complete satisfaction, and they are often very generous with their expressions of thanks and gratitude.
"Management from our member groups, including Mowi, often reaches out to share positive feedback they are hearing at their worksites about our services," Baine adds. "As a non-profit agency made up of staff and a board of directors who all live and work in our communities alongside our clients, outcomes matter to us."