Aussie Diesel Helps Keep Mowi Motors Running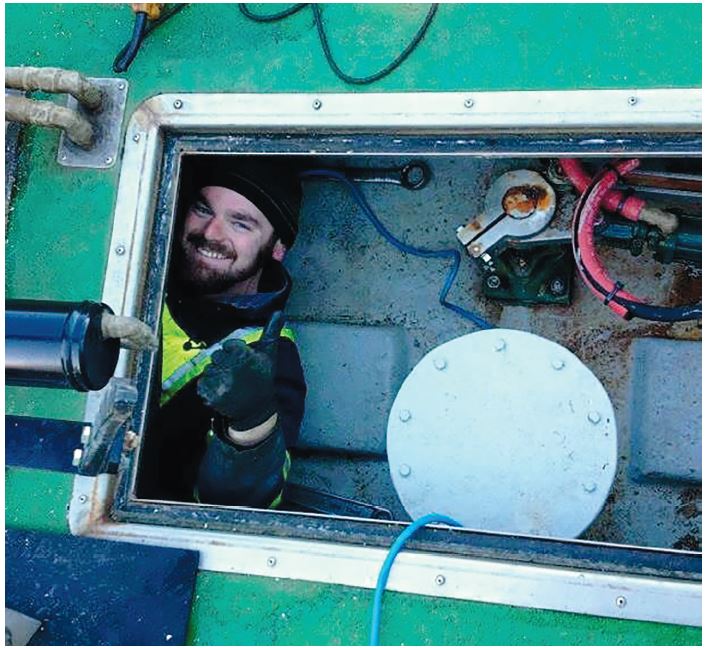 Aussie Diesel Services Ltd. is one of the companies on Vancouver Island that helps keep the Mowi Canada West motors running.
Scott and Jessica Brown are co-owners of the family-owned commercial and pleasure marine specialists on the North Island. They've been a supplier for Mowi since the Browns started the company in 2013.
Aussie Diesel supplies a number of services to Mowi including vessel and generator maintenance and repairs, and they supply parts from brands like Cummins, Volvo Penta, and Messer for daily production and vessel hauling.
They have three main working bays, two shop areas, site storage and fully stocked service trucks for off-site repairs, as well as a hydraulic Con-O-Lift trailer for boat hauling.
"Mowi is and has been a constant customer of Aussie Diesel," says Scott. "Their business has meant that our company has been able to continue to see growth, offer employment within our communities, expand in order to improve our services, and continue to offer a high quality standard of workmanship."
Scott says suppliers and customers often remark about their clean work environments and professional, personal staff.
"Our seasonal customers have said our services and attention to preventative maintenance has provided them with less 'down time' in their season," he notes. "We always enjoy hearing what others have to say, and encourage our customers to let us know what their experience has been like with Aussie Diesel Services."
www.aussiedieselservices.com